My artwork is created in series and grouped into collections. Each collection contains several works.
The imagery is optimistic and celebrates beauty while revealing a glimpse into a new world. I often use recurring themes of water, light and reflection to capture that instant of sensation when these elements slide into each other. I find the shimmering images and ephemeral changes of light to be a powerful reminder of the fleeting nature of our visions. 
Early images were based on music that speaks to my sensibilities and the titles were inspired by the poetic lyrics. I enjoyed creating a sensation of being able to "hear" an image. As time went on, my recent collections evolved, and the narrative is now driven by my own original prose.
YOU CAN EXPLORE THE WORKS IN EACH COLLECTION AND READ MORE ABOUT THE SERIES BELOW.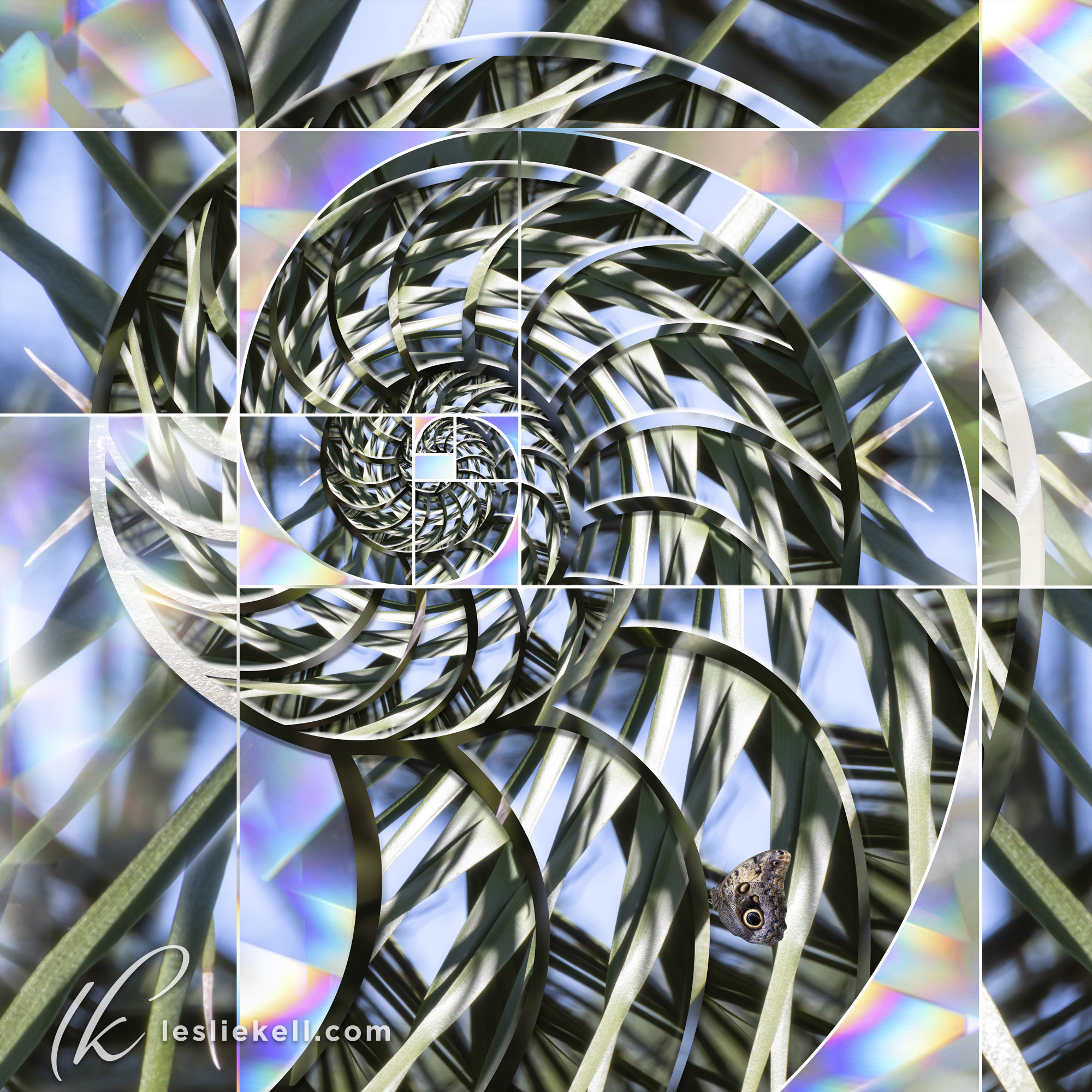 THE BECOMING OF KNOWING
In this collection, I've paired sacred geometry as it manifests in the natural world with the symbols that represent the energy patterns that create and unify all things.
If you are interested in the purchase or lease of any of the artworks, have questions about custom prints, licensing, commissions, or just want to say hello, please complete and submit this contact form.
I offer prints in custom sizes of all my designs. We can create your piece on a variety of mediums including canvas, aluminum and fine art papers with custom framing options.
Just pick your favorite image and we can print a piece to your space and budget. 
I offer exclusive virtual hangings that bring your vision to life. Send a photo and the dimensions of your space and I'll add the artwork to your wall and send you a preview. You will know what your new piece will look like in your home or office before you even place your order.
Click the button below to find out more or simply fill out the contact form.