My artwork is a melding of design and photography. Adding layer of video seemed so natural.
These magical hybrids are based on my photographic compositions and have been remastered with video overlays.
As with all of my art, the design, photography and footage is original. And the possibilities are endless….
THE VIBRANCY AND ENERGY OF THESE ETHEREAL IMAGES WILL ACTIVATE YOUR IMAGINATION AND INSPIRE A METAPHYSICAL AWE.
During the 2017 West Austin Studio Tour I was honored to be a guest artist at the studio of Greta Olivas.
During wonderful discussions with collectors and new friends, a visitor asked me: "Can you make them move?"
Naturally I said "Sure, why not?"
I knew NOTHING about video.
But I discovered that my camera has video capabilities and Photoshop renders timelines! As it happens, I am pretty comfortable with both of these tools.
So I set my designs in motion and I never looked back.
Visit my YouTube channel to experience the entire collection of cinemagraphs.
THESE MOVING ARTWORKS ARE WELL SUITED FOR MANY SPACES – FROM FINE ART EXHIBITS TO CORPORATE AND PRIVATE SCREENS TO PUBLIC ART.
My cinemagraphs have been featured throughout the Austin Bergstrom International Airport. They have also been included in juried exhibitions and public art installations, film festivals, the digital issue of the Summer 2020 NARM Quarterly and physician waiting rooms.
explore the posts below to learn more.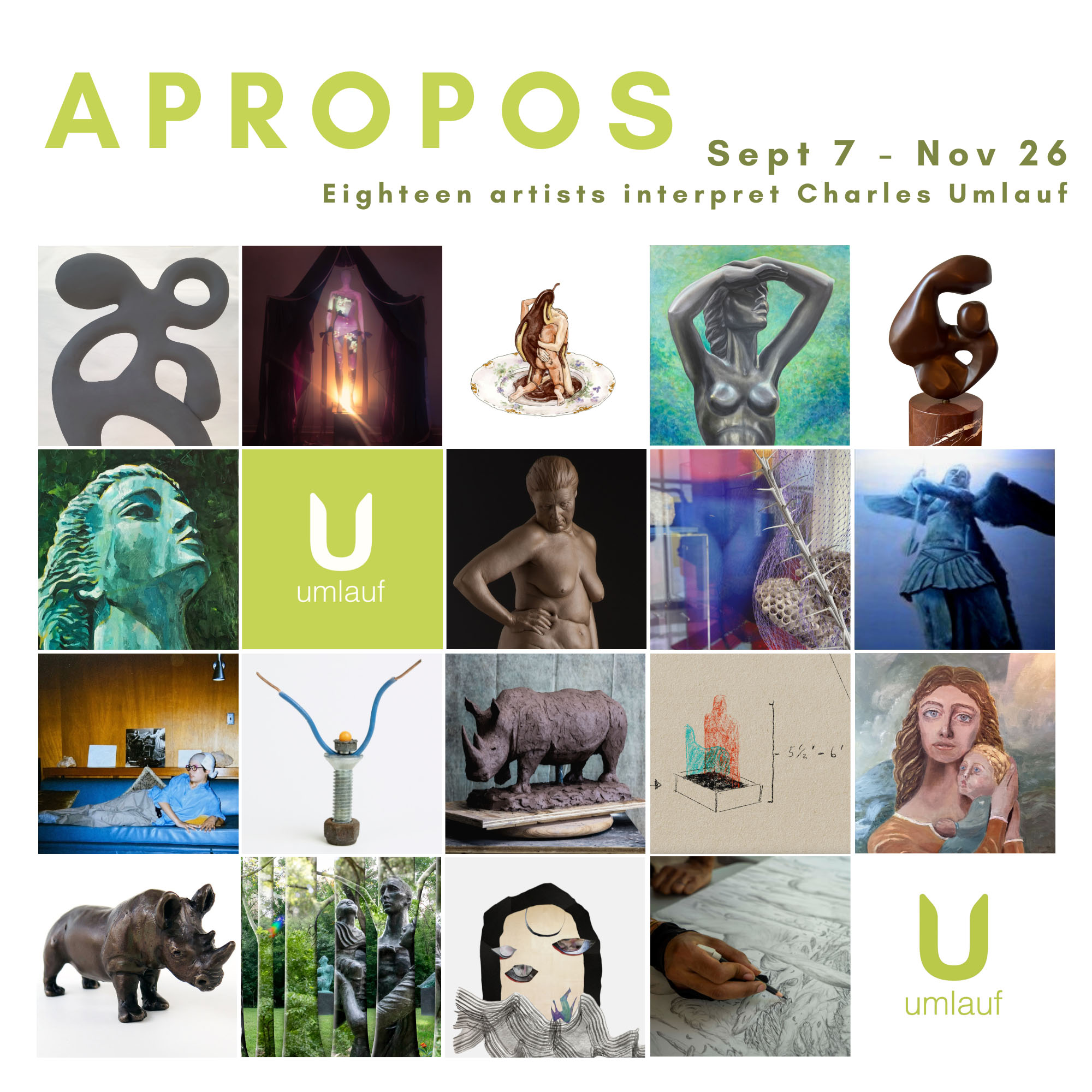 The Apropos Show was a juried group exhibition of contemporary art that thoughtfully addressed an aspect or aspects of Charles Umlauf's work. Some artists may have pay homage to Umlauf's sculpture
Read More »