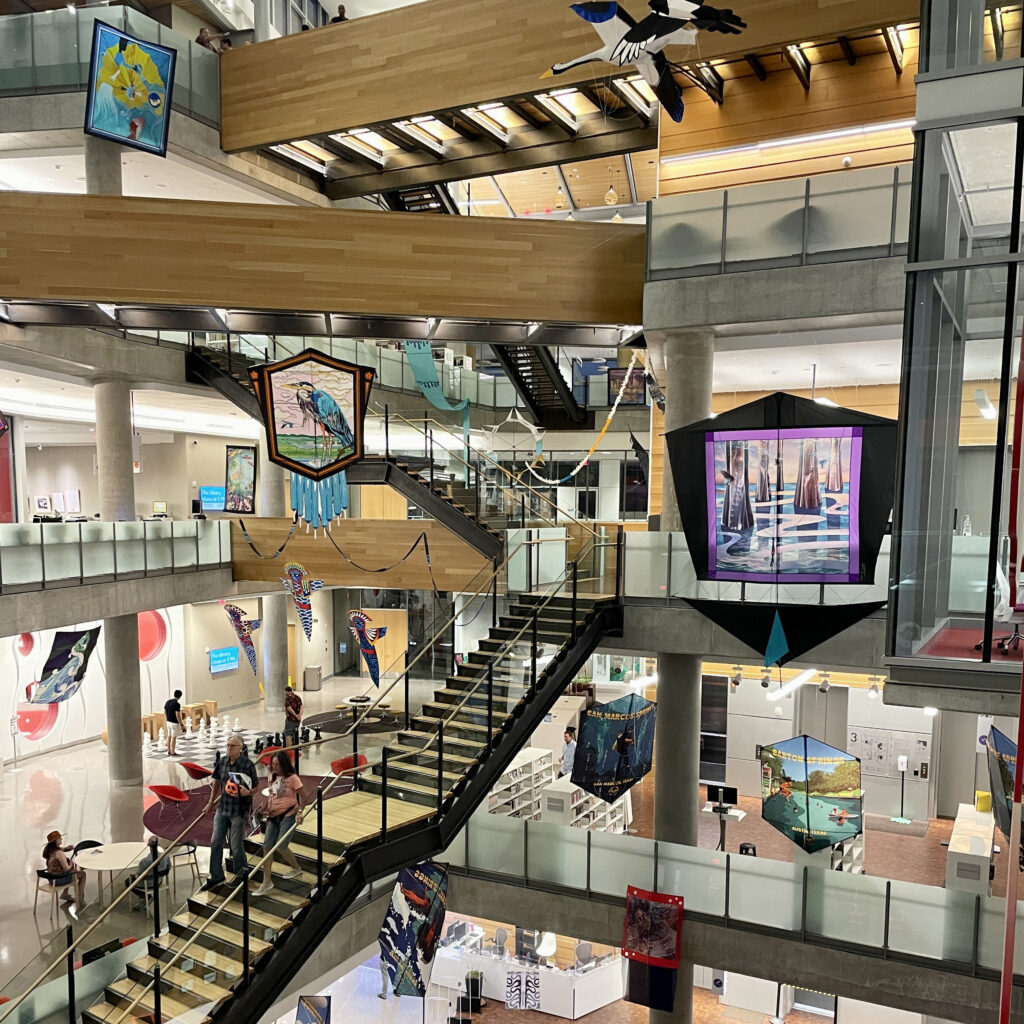 The Sacred Springs Kite Exhibition is the inaugural event of Art4Water a program highlighting the intersection between art, culture, expression, and conservation. A collaboration between The Watershed Association and Terry Zee Lee, this showcase features the work of 50+ international and local artists to raise awareness of threatened Texas springs and the vital connection of water to life.
Art4Water turns to our community's artists as facilitators of a deeper connection to nature through the medium of visual expression. By floating a collection of water inspired art kites in the sky, this exhibition explores a new way to connect water to the health of all life. These kites soar for sustainability of our environmentally sensitive treasures of Texas.
Art shapes culture, and changes people and communities. Art tells a universally powerful story that communicates the value of water beyond words. The exhibition will be designed to tell the stories of our springs and the value of water. A selection of 20 artworks from among the submissions to this open call for entries will fly as kites in community events and then hang on display internationally, beginning with the inaugural exhibition at the Austin Central Library in the spring of 2022.
"We Blink in the Brightness" is one of the 20 artworks selected for this innovative exhibit.
See the artworks here: https://wimberleywatershed.org/art4water-artist-bios/
My artwork was used to create a rather large piece! The kite designer is Joel Sholtz from Kingsland TX. You can see more of his work here: https://www.skydelightkites.com/