Have a space that you want to make statement in?
I recently had the honor of creating a custom print for an elegant curving staircase in a collector's home.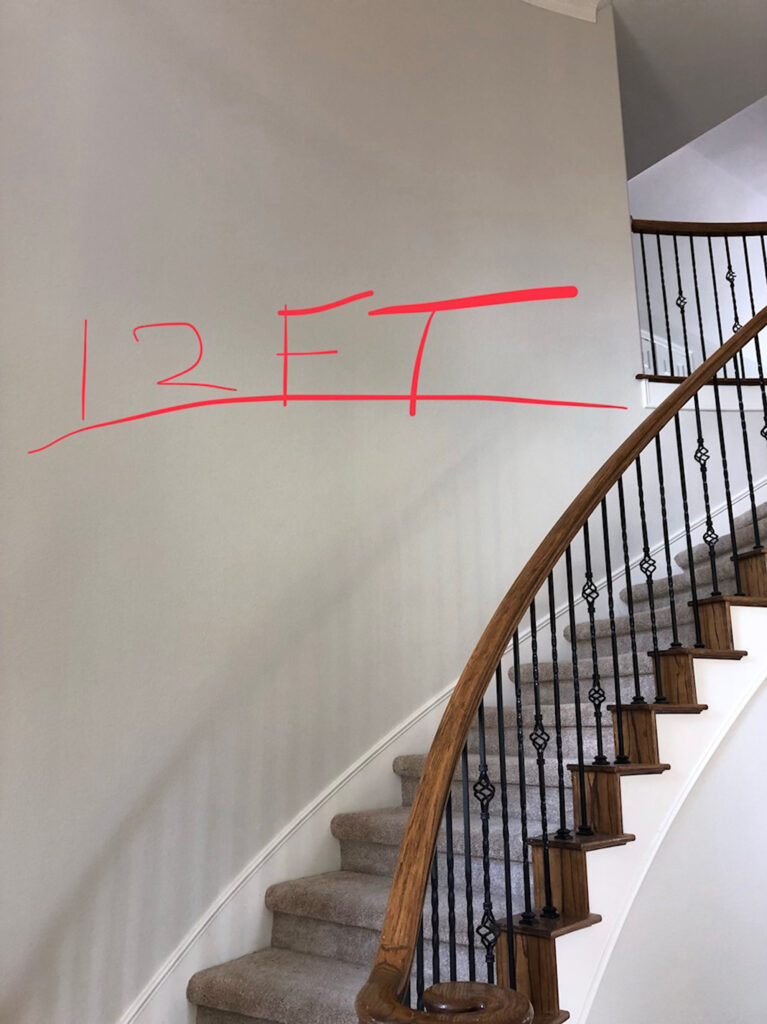 The biggest challenge was the curve of the wall. The client's solution was to divide the image into panels that would minimize the gap.
After some experimentation, we determined that a 16″ panel would be optimal.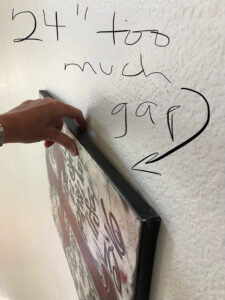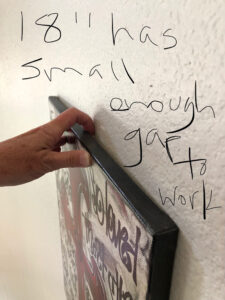 Fortunately, the design she loved fit that concept beautifully.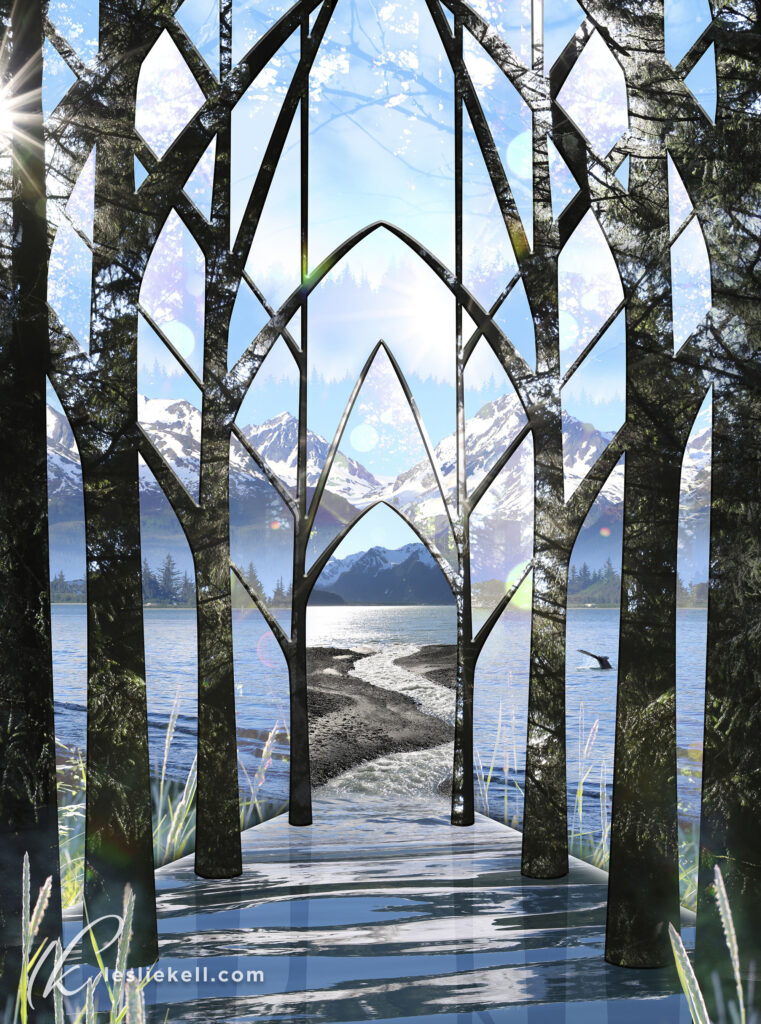 Feel the Sky
I presented several "virtual hangings" for consideration. This was a difficult one to be accurate with, requiring a bit of vision on the client's part!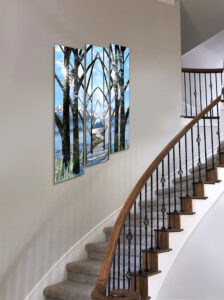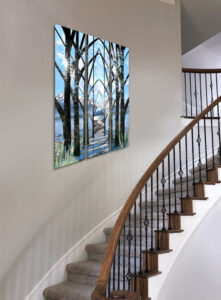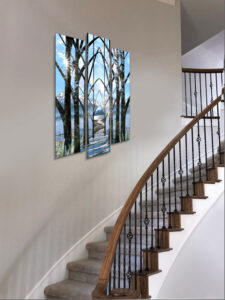 She chose the option with the larger panel in the center, giving the piece even more of a cathedral effect.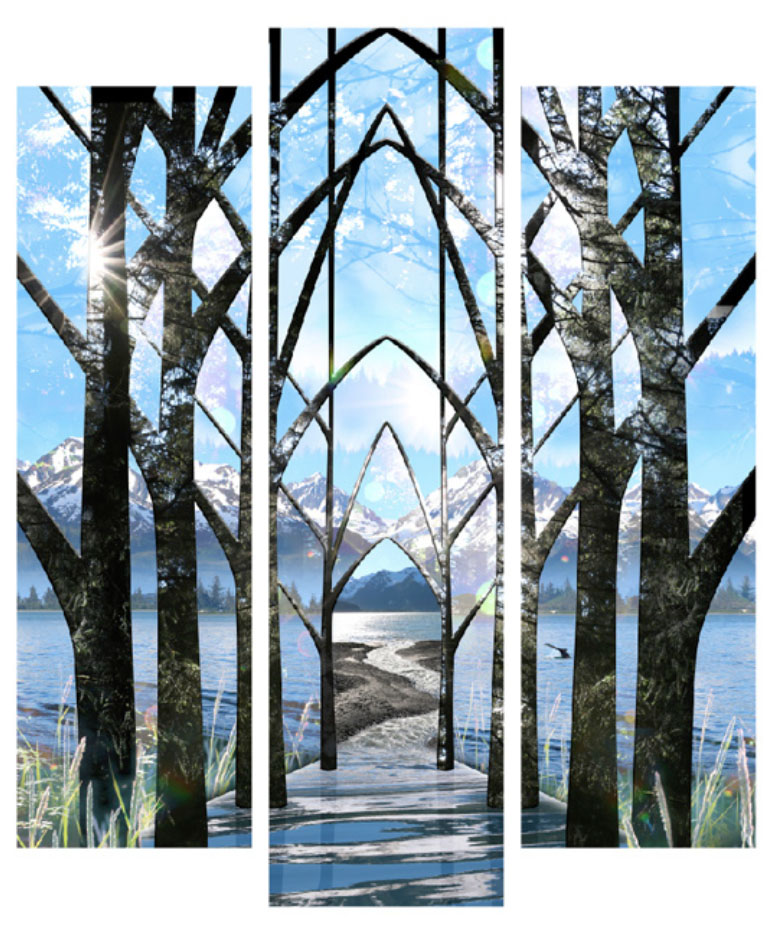 The artwork was printed on archival canvas, stretched on 1 1/2 in bars and gallery wrapped with black edges.
Panels measure 52 in x 16 in, 60 in x 16 in, and 52 in x 16 in.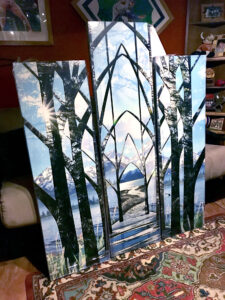 The next step was installation… as you might imagine, that tricky curved staircase proved to be a challenge.
Fortunately, we had a great team, my husband, Michael; gallery owner, Diane Gaume, and the clients!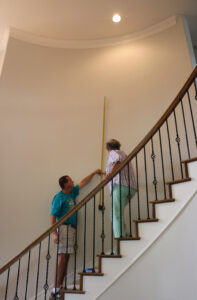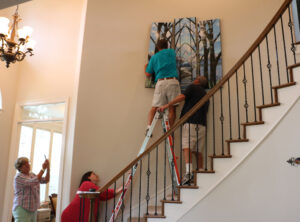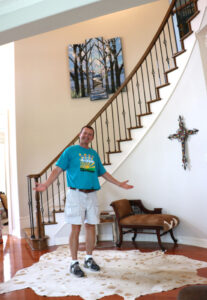 The result is a show stopper.