CUSTOM SIZES & SHAPES
We can work together to perfectly complement your space. My images are fully scalable and can be sized to fit almost anywhere, even that narrow column or odd shaped niche. I will design the optimal shape and size that works for you. The possibilities are endless!
Scroll and explore some of the custom prints and installations that I've created for collectors.
---


My artwork is able to scale to large spaces.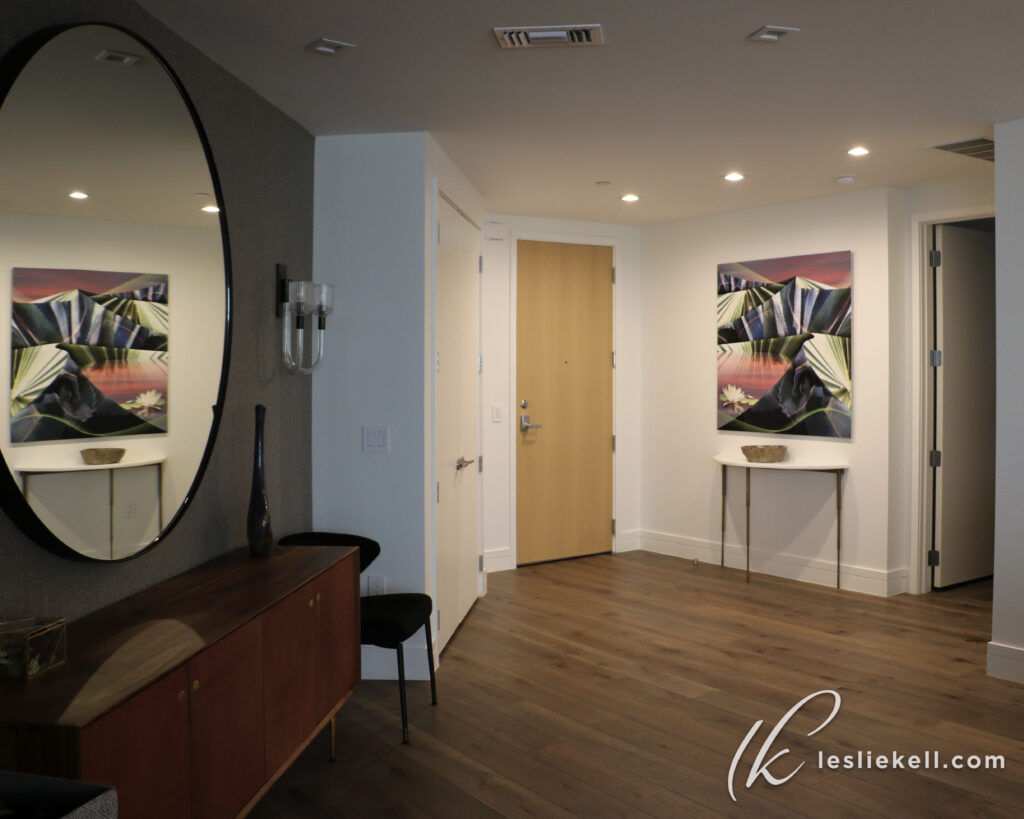 48 x 48 print on aluminum of "Growing Day by Day".
Actual installation pictured.
---


We can create ensembles of artworks curated for your space.
Need a whole wall designed?
This project included custom framing and matting to match the decor.
Virtual hanging shown below.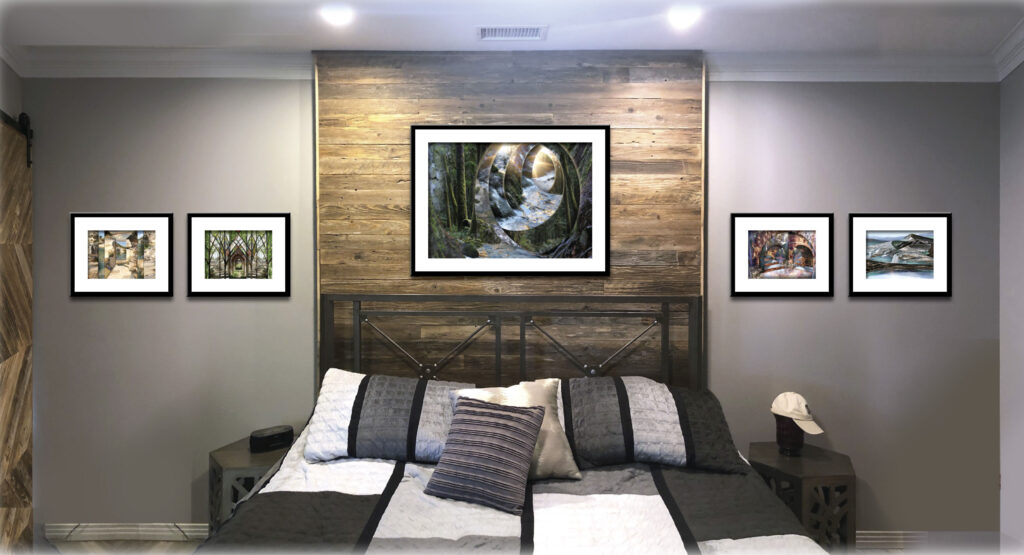 Or maybe an office?
The collector wanted to fill her office with my images on aluminum!
We sized and arranged to fit the space… below is the virtual hanging.
See more of the process and final result here.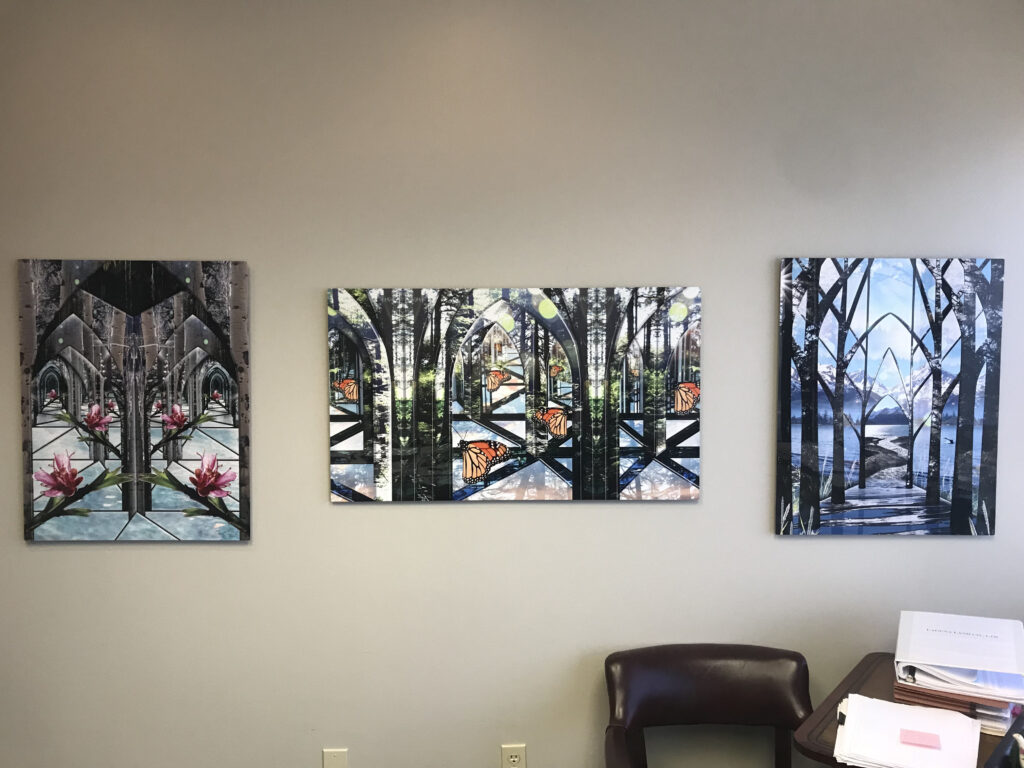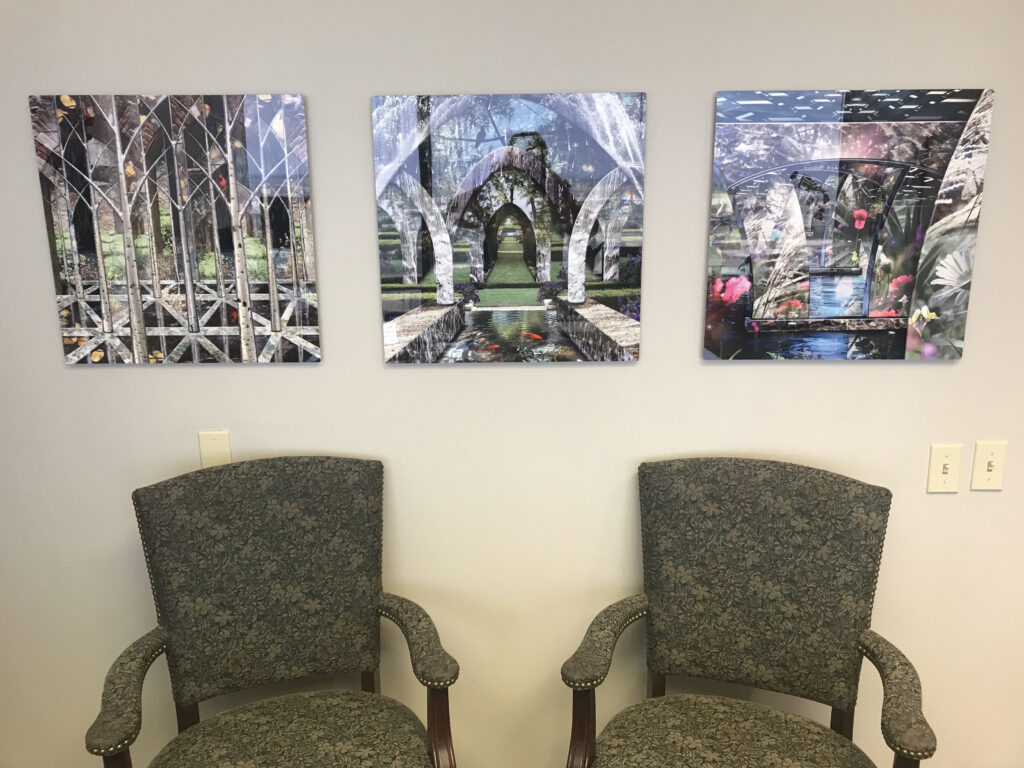 Or maybe a whole house!
This collector filled her home with framed canvas prints.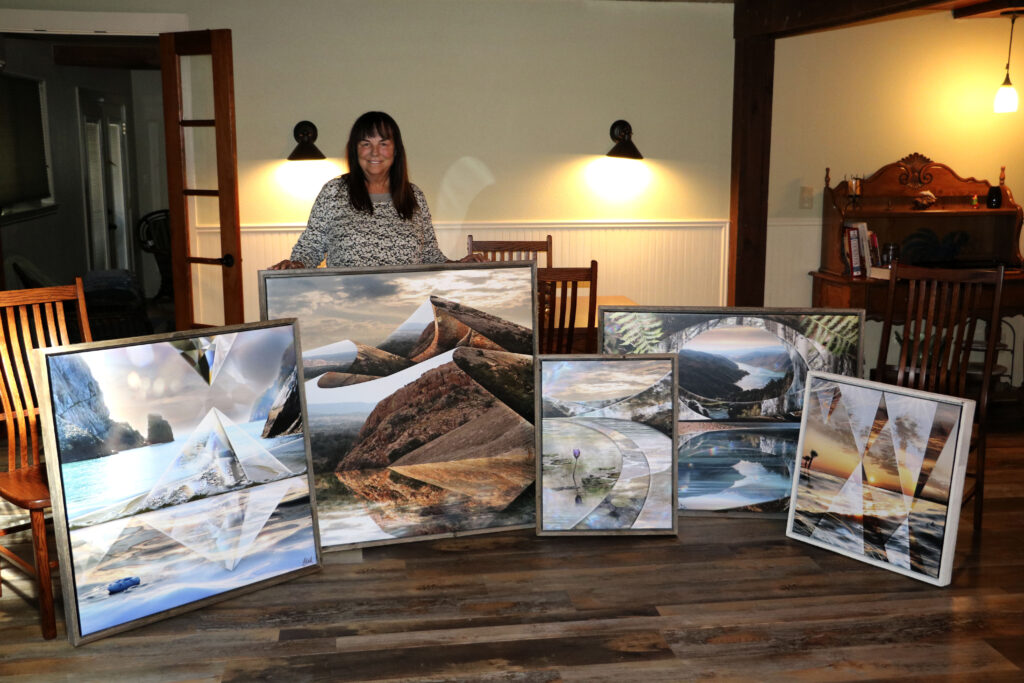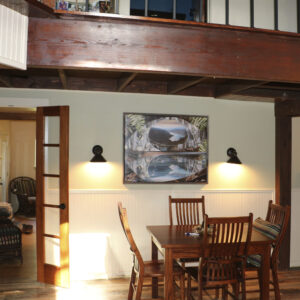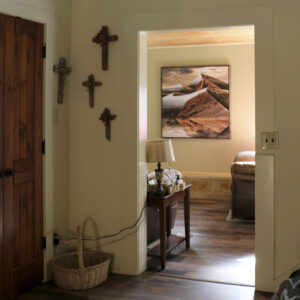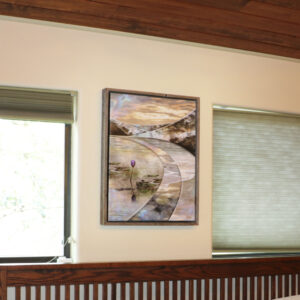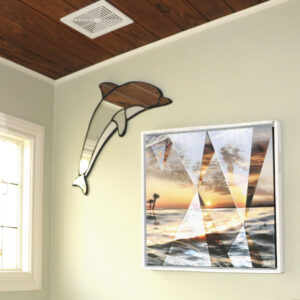 She chose barnwood floater frames that fit perfectly into her rustic home.
---
Have a space that you want to make statement in?
I recently had the honor of creating a custom print for an elegant curving staircase in a collector's home. The result is a show stopper.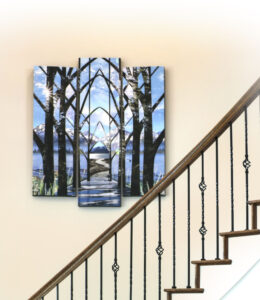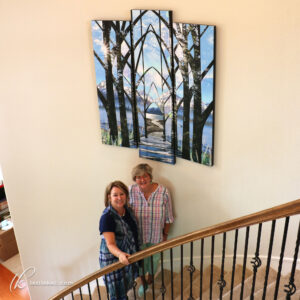 See the full story, process and the virtual hanging.
---


Have a difficult spot that you want to fill with artwork?
This collector contacted me to fill a niche in her new home. It's an odd shaped very narrow space. I showed her several "virtual hangings" of images that would work in the space.
She chose a special crop of "Once in a Lifetime" that fit perfectly and accents the architecture of the space very nicely.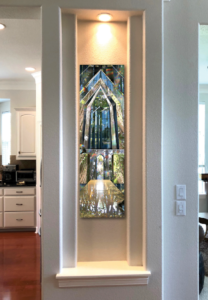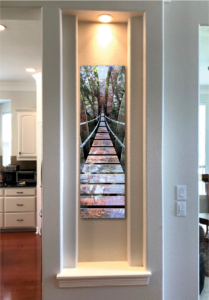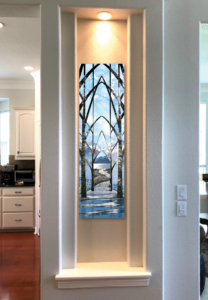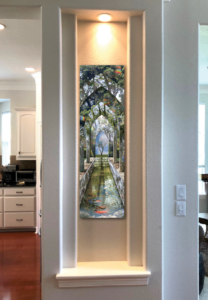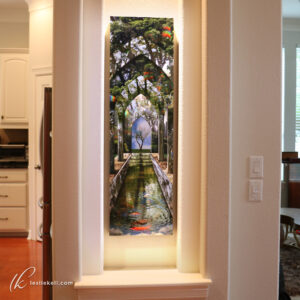 "Once in a Lifetime" custom print in niche.