Through my unique technique I am able to create customized artwork to capture specific locations, special events and various themes for both commercial and private collections.
Imagine transforming your photos into a special piece of art that will speak to you on a personal level every time you look at it. Because each piece may use a dozen or more photographs, there will always be something to discover in the layers and layers of images within the composition, making your piece an heirloom that will be enjoyed for generations.
Weddings and Engagements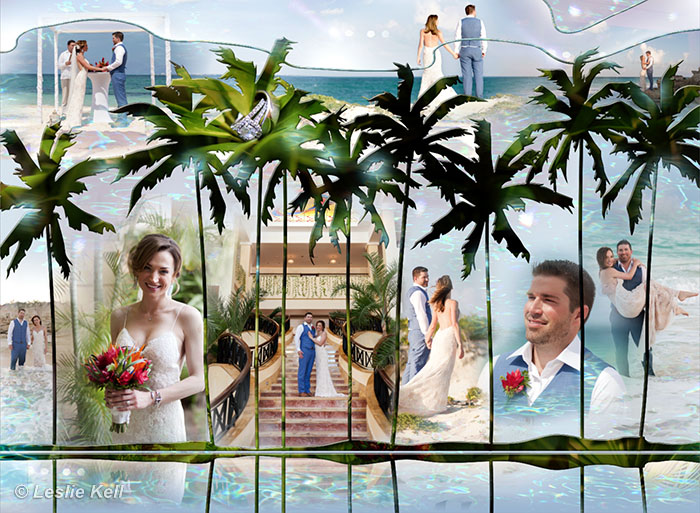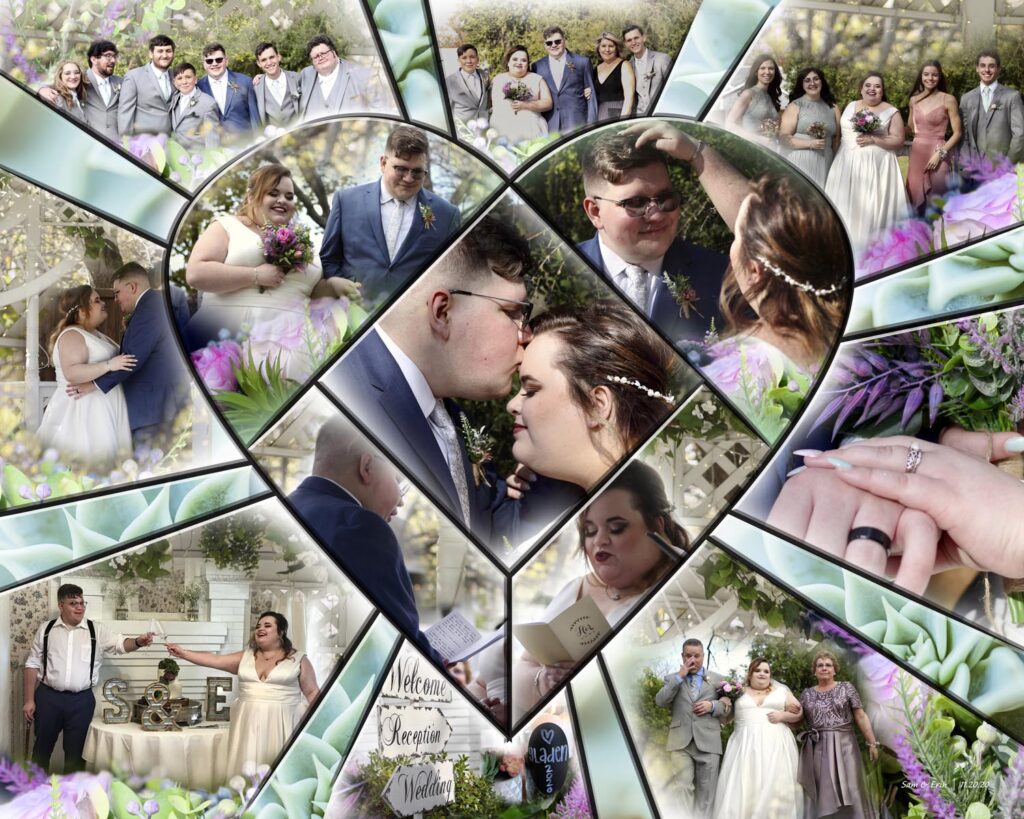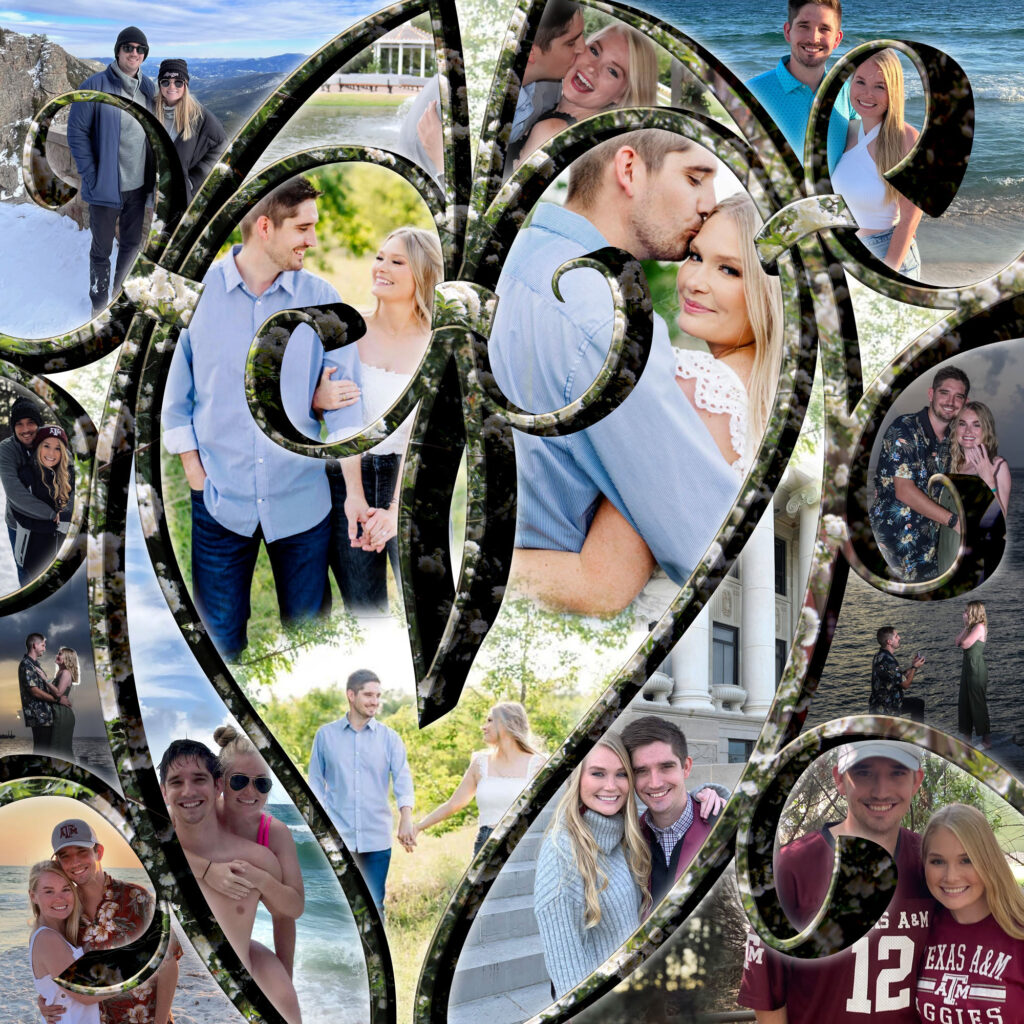 Life events and memorials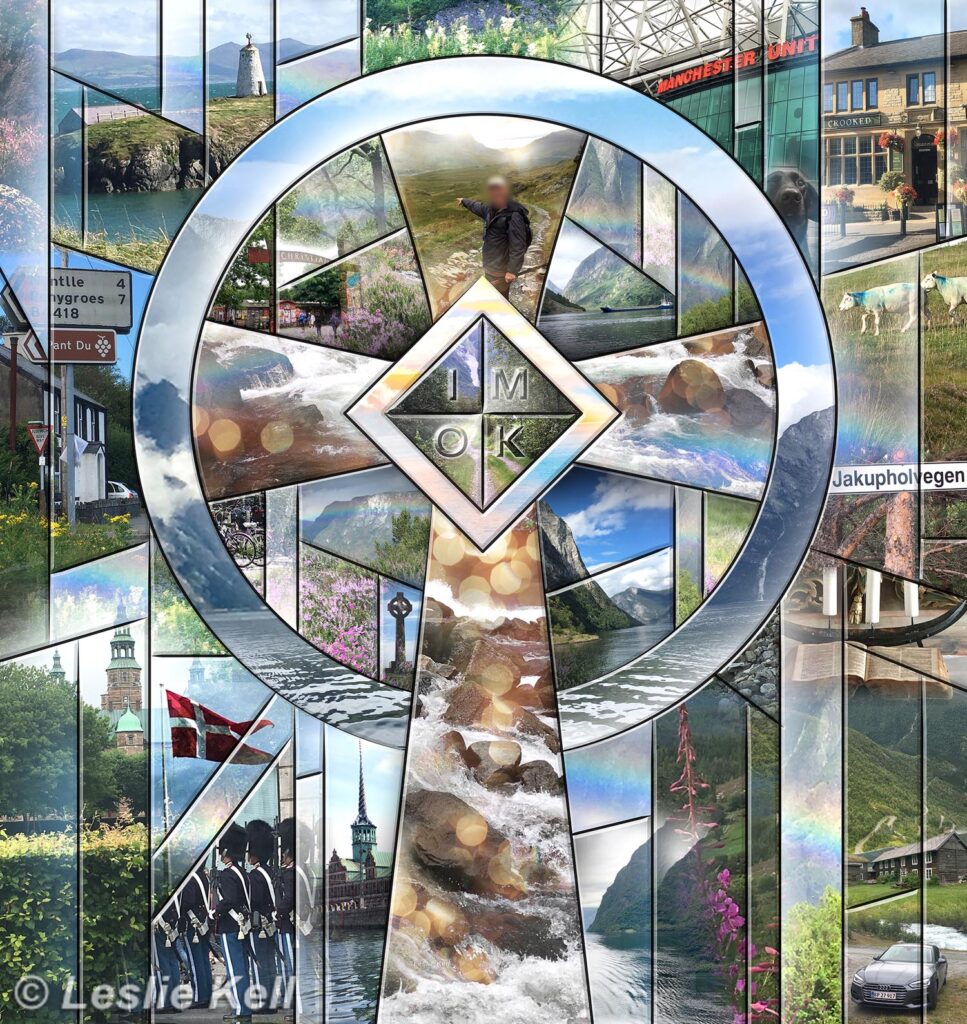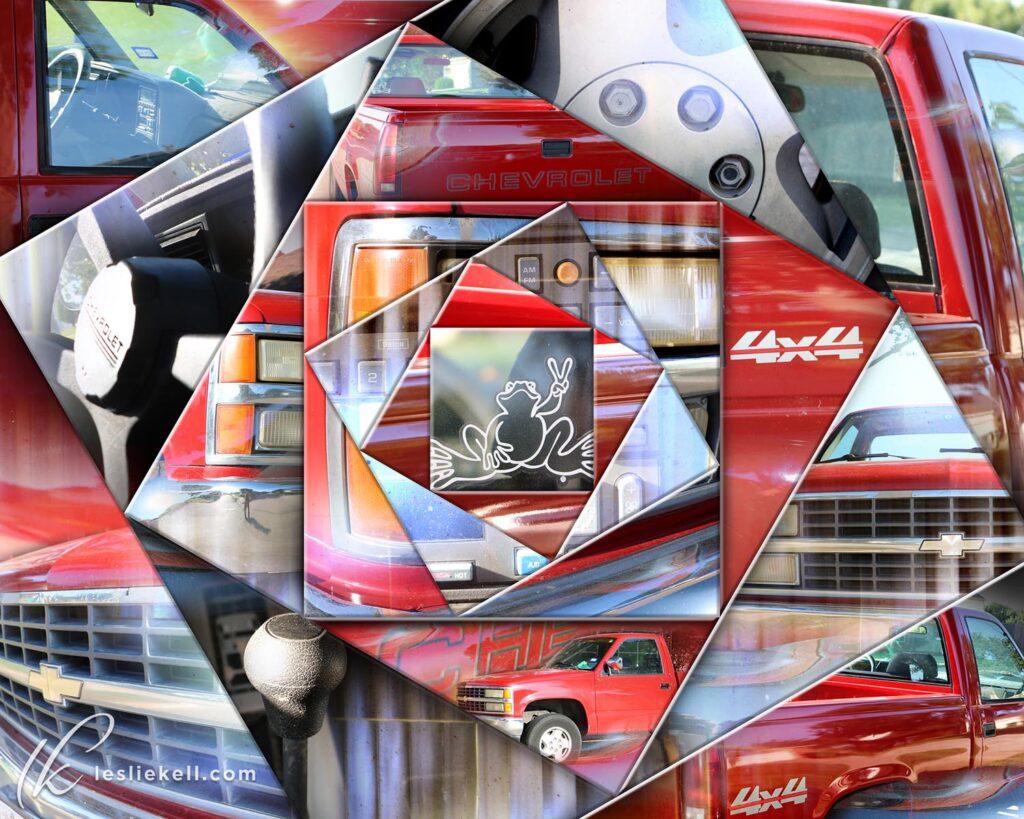 Customizations

Another option is to add your own touch to an image in my collections.
This family wanted their own photos inserted into these designs: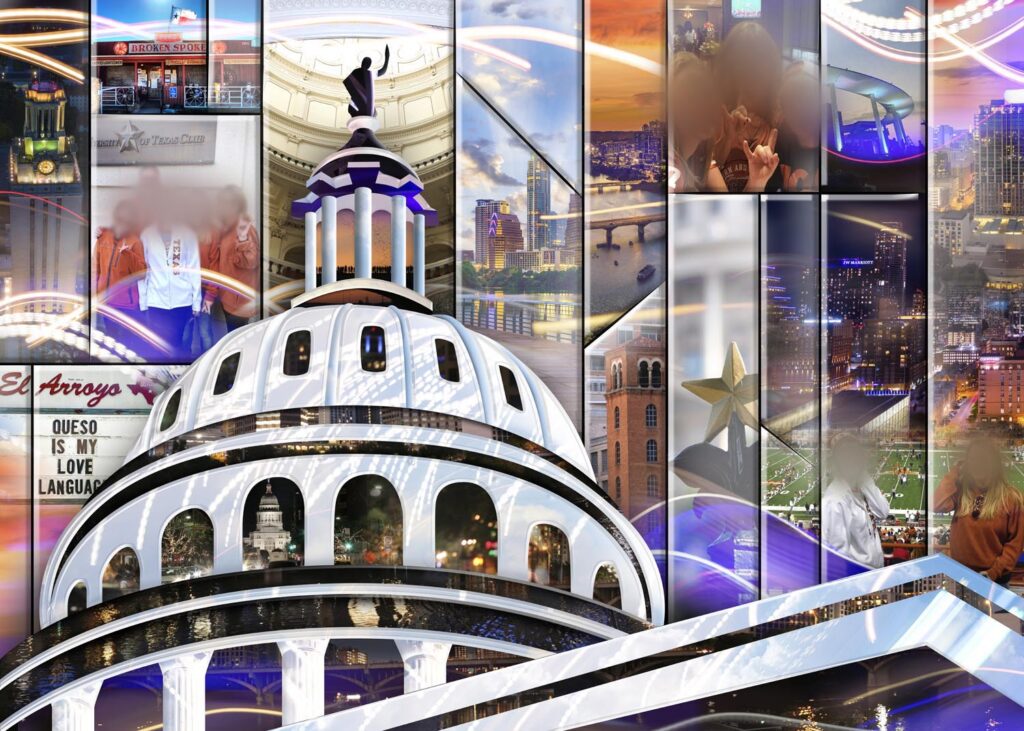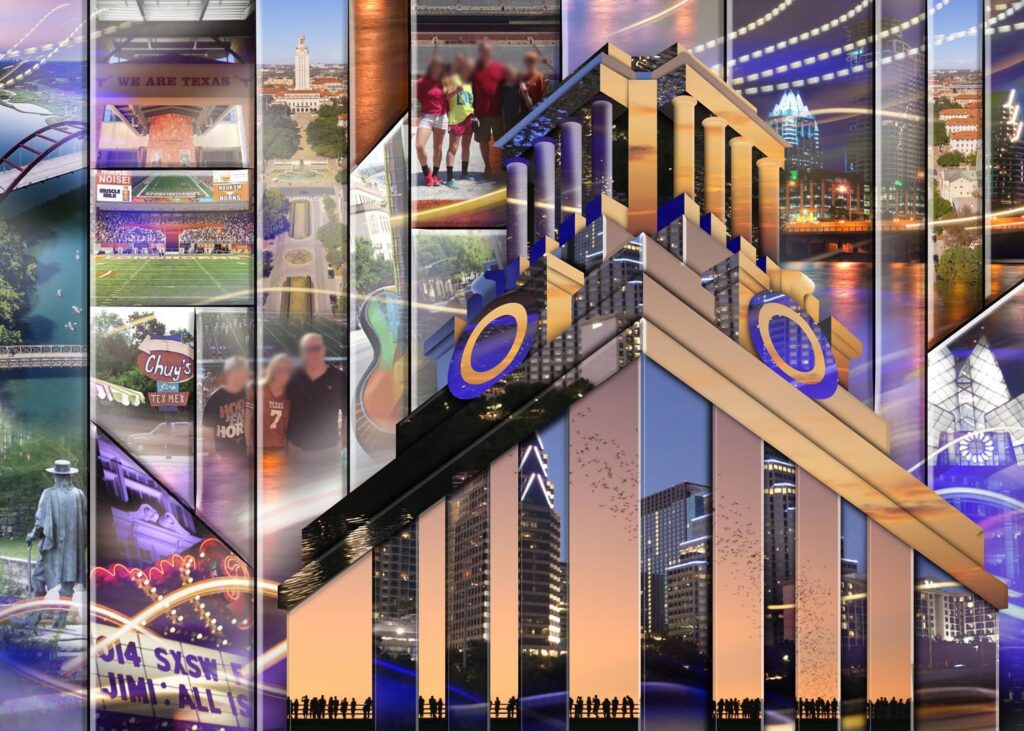 This client loved "The Momentary" design and wanted to try using their own travel photos…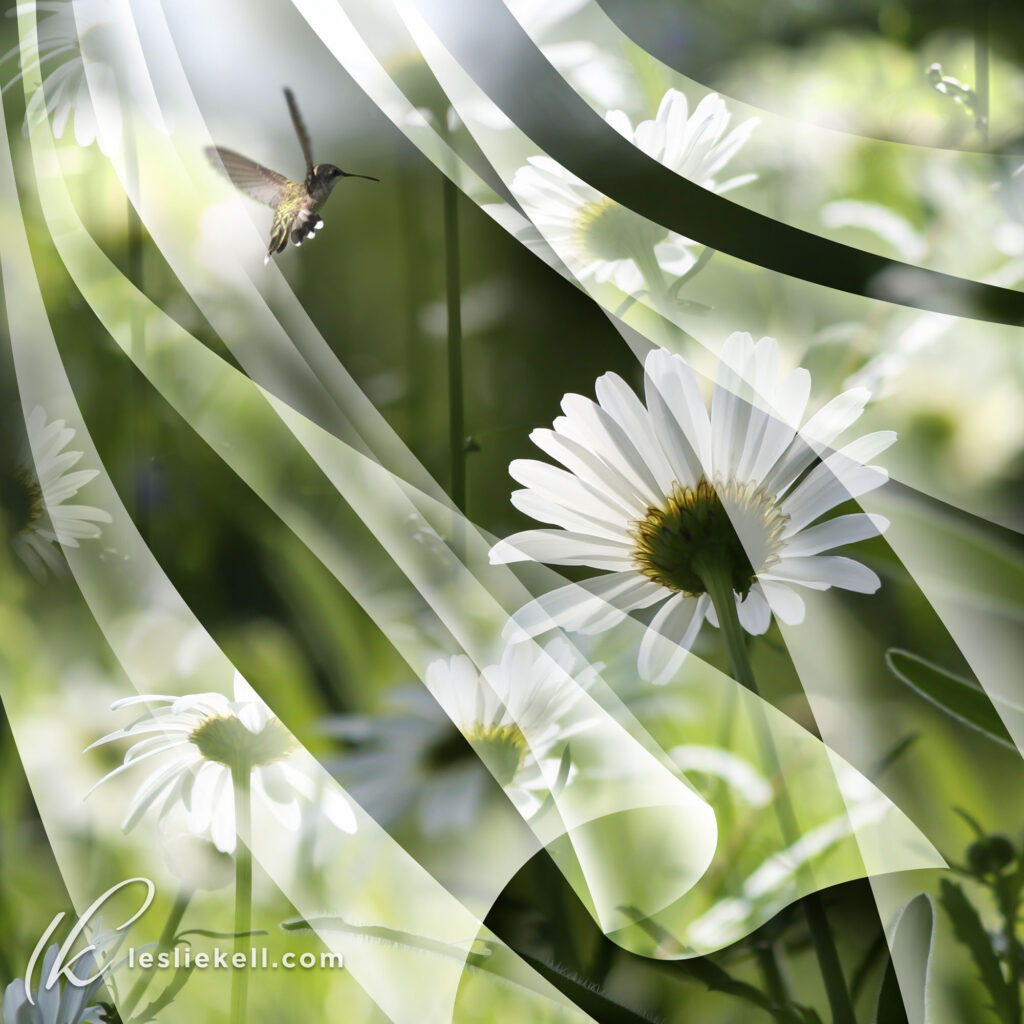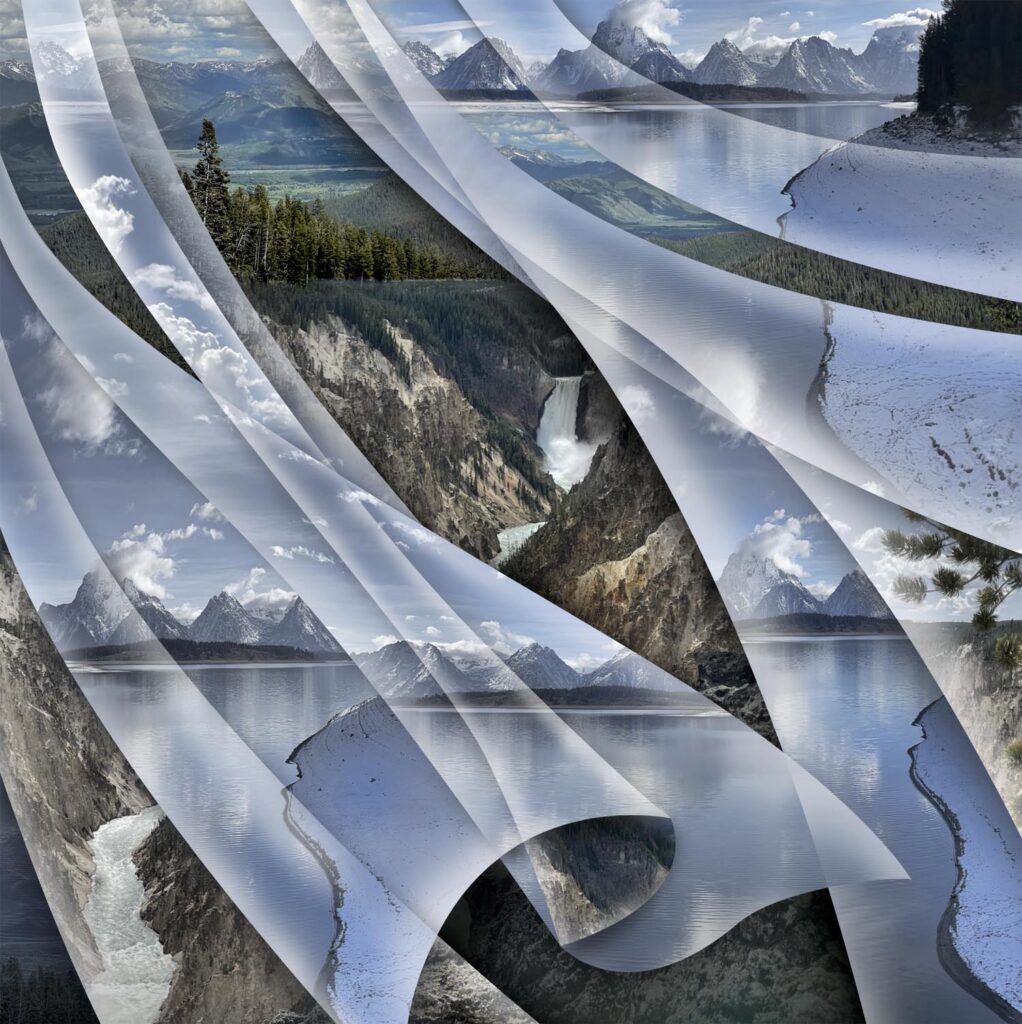 ---
HOW IT WORKS:
To get started, you choose a selection of photos** to work with that are important to you.
A piece usually can accommodate 8–12 images depending on the complexity of the composition.

These photos were taken by a client on vacation at Yellowstone National Park.
Next, I create a drawing based on the theme for the overall design.
There will be a 25% non-refundable deposit upon your approval of the drawing/design. This is payable before I begin the photographic collage process.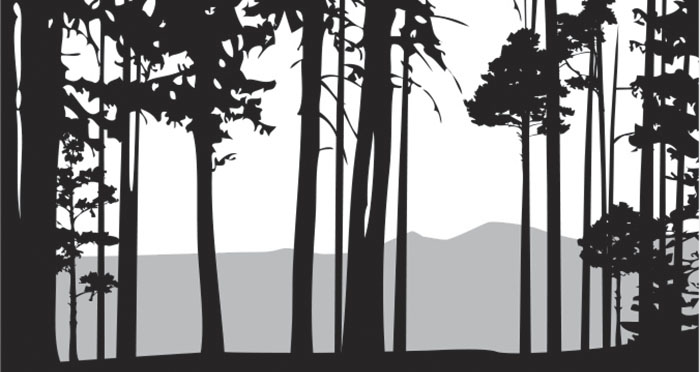 Here I used a pine tree design to create the spaces to collage the images.
Then, the magic happens and your collage comes to life. You will receive electronic proofs for review via email.
The balance of the commission fee is payable upon approval of the digital version and prior to printing. However, if at this point, you don't want to proceed with printing the image, you are under no obligation.
I will work with you to determine final sizing, media, and custom framing before we send to the printer. We can explore placement in your space with a virtual hanging using scaled images so you can see how it will look on your walls.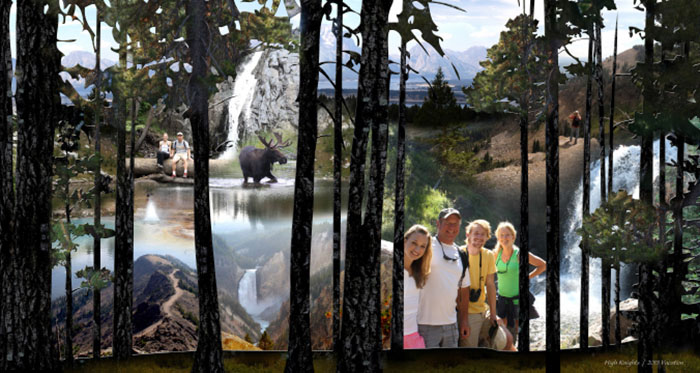 The finished design.
---
Pricing* ranges from $750 to create a basic collage up to $2500.
Designs are priced based on the complexity of the drawing, number of photos used, and final output size.
Pricing is affordable and quotes are free. Contact me to discuss your project.
*Commission price does not include printing, framing, or shipping. A custom photo shoot can be arranged for an additional fee.
** Photos will need to be examined for suitable resolution before we can begin. Either the client or the artist must have rights to the images used (i.e. no unlicensed or stock photography will be utilized).
The artist retains all copyrights to the final digital image. No further reproductions can be made without the permission of the artist.